It's hard to come up with a list of the 100 greatest songs of all time and not leave people out, or be called a "son of a bitch" and other unflattering things by your readers. Nevertheless, inStash goes where not even Rolling Stone magazine has dared to tread. While the famed music publication needed a top 500 to feel comfortable even undertaking such a task, inStash honors the legends of rockers past, country's greatest crooners, and the songs of today with 100 must-haves for your iPod or MP3 player.
Don't think of this as a top 100 greatest songs so much as a 100 essentials. Ratings themselves are always subjective. This is just inStash's way of saying that if we could take only a century mark of songs with us through our remaining years, these are the ones we'd pick.
100. "Umbrella" (Rihanna and Jay-Z)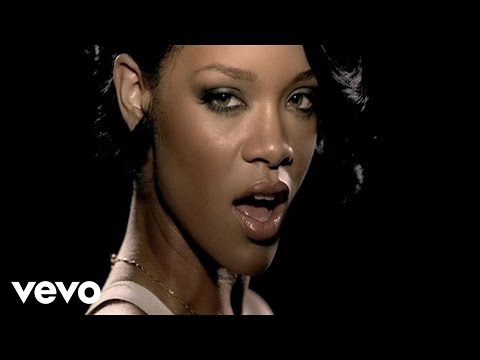 What It's About: Fame, fortune, turmoil, obscurity—the umbrella mentioned in this collaboration from Rihanna and rap artist Jay-Z is a metaphorical one that will protect friends from all of life's changes. It can be both a love song or one of friendship, broadening its appeal to the masses.
Why It's Great: Ten weeks atop the U.K. charts and #1 peaks in the United States, Canada, and ten other countries make this Grammy-winning hit of 2007 one of the most beloved songs of the last five years. Rolling Stone magazine also voted it the #3 song of the year in which it was released.
99. "Heart of Glass" (Blondie)
What It's About: The fragile nature of love takes center stage in this hit from New Wave band Blondie, who states that love has a "heart of glass," and can be a real "pain in the ass." It's all about your perceptions of a love affair against the conflicting reality.
Why It's Great: Few songs in the history of music were as completely embraced by the world as this signature song of 1979. Written by Debbie Harry and Chris Stein with Harry providing vocals, "Heart of Glass" topped charts in eight countries including in the U.S. and the U.K., and performed well on several more.
98. "Another Brick in the Wall-Part II" (Pink Floyd)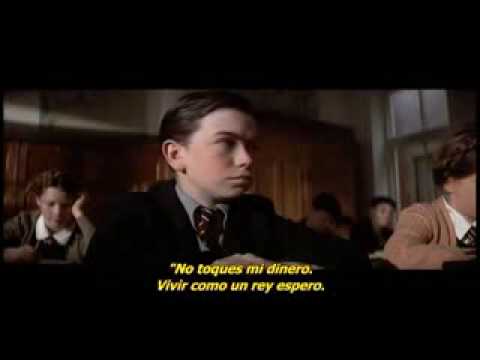 What It's About: "We don't need no education!" Can't tell you how many times I cranked this song up in protest at my parents for something I'd gotten in trouble for at school. And that's really what "Another Brick in the Wall-Part II" is: a protest against the rigidity of schooling, with an emphasis on those of a boarding nature.
Why It's Great: Everyone agrees that Pink Floyd is one of the most influential rock bands of all time. This particular release was their only #1 hit in the U.S., the U.K., and a variety of other countries.
97. "Hey Jude" (The Beatles)
What It's About: This one mostly has Paul McCartney's fingerprints on it, though some of the composition is credited to John Lennon. McCartney had written a song called "Hey Jules," as a show of comfort and support to Lennon's child Julian when the Beatles front man got divorced. It evolved into the massive hit you know today.
Why It's Great: Most best-of lists that want any credibility are going to include this Beatles hit somewhere in their countdown. It stayed at the top of U.S. charts for nine weeks upon its release in August 1968, the longest run of any Beatles single released to the States.
96. "Candle in the Wind" (Elton John)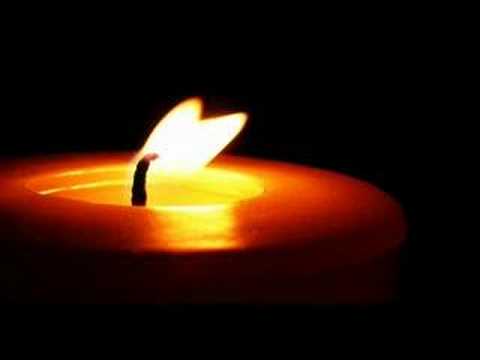 What It's About: A tribute piece to the legend of Marilyn Monroe—"your candle burned out long before your legend ever did."
Why It's Great: In 2007, the Guinness Book of Records recognized the 1997 release, which was dedicated to the late Princess Diana, as the biggest selling single "since records began." The original version is among Rolling Stone magazine's 500 greatest of all time at #347.
95. "This Afternoon" (Nickelback)
What It's About: You might call it barroom rock. "This Afternoon" is a happy-go-lucky number from one of the most prolific bands of the modern era. Its country influences are undeniable as it sings about the simple joys of hanging out with friends and partying like rock stars in blue collar bodies.
Why It's Great: Nickelback got to where they are today by continuing to work and produce new music. They're by no means one of the best bands of all time. Much of what they produce simply isn't that good. But "This Afternoon" is just a full-on embrace of their image, and it really speaks to today's man. Still a relatively young song, it says a lot that it has charted in eight countries including a #4 ranking in the U.S. and a #2 in the U.K. It still has a lot of life left, too.
94. "Don't Change" (INXS)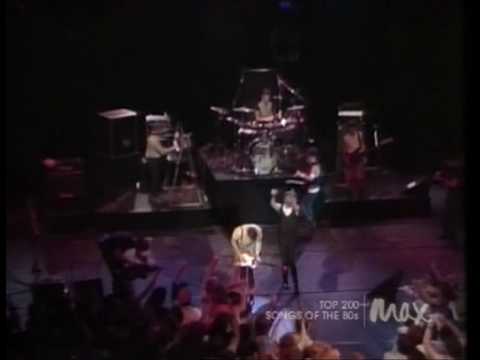 What It's About: "I'm standing here on the ground / The sky above won't fall down / See no evil in all direction / Resolution of happiness / Things have been dark for too long / Don't change for you / Don't change a thing for me." A song about breaking the restraints of misery and "coming out of the dark," as Gloria Estefan might sing, "Don't Change" is one of the rock band INXS's most optimistic numbers about being true to yourself and coming of age.
Why It's Great: While "Don't Change" would never enjoy the commercial success that some of INXS's other work did, it announced their arrival and helped turn them from an Australian rock band to an international sensation, who would dominate much of the late 80's and 90's.
93. "Breakaway" (Kelly Clarkson)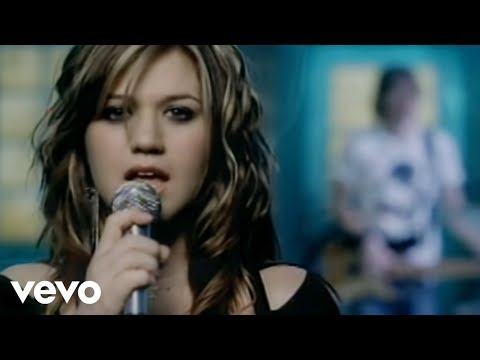 What It's About: Learning to stand on your own two feet is something Clarkson knows a lot about following her American Idol Season 1 victory. It is also the subject of this hit single.
Why It's Great: Set aside the fact that it has sold to date over 1.4 million copies and achieved RIAA Gold status. This original recording, co-written by Avril Lavigne, Bridget Benenate, and Matthew Gerrard, propelled Clarkson to the status of "pop princess," according to MTV. It first appeared on the soundtrack for Princess Diaries 2, and would later be the title track on Clarkson's 2004 album. It is the current record holder for most time on the Billboard Adult Contemporary chart with an astounding twenty weeks.
92. "You Shook Me All Night Long" (AC/DC)
What It's About: One long glorious night with a woman who knows how to work it!
Why It's Great: It's important to remember when considering AC/DC that their songs almost never charted high at the time of release. They had the misfortune of being considered "the Devil's music," throughout the 80's. However, their rabid following of fans have continued to elevate sales. Originally released on the Back in Black album, the song reappeared on Who Made Who. Along with "Highway to Hell" and "Back in Black," this song is one of their most well loved and respected numbers, earning the #5 honor from Triple M's Ultimate 500 Rock Countdown as well as a nod from VH1 as the #10 song of the 80's.
91. "Back in Black" (AC/DC)
What It's About: The members of AC/DC warned new lead singer and lyricist Brian Johnson when writing this song about the late Bon Scott, their former lead singer, that the song could not be morbid. It had to be a celebration. And that's what it is in bad boy fashion, the way Scott would have wanted it.
Why It's Great: Though the song did not chart well compared to other AC/DC fare, it has gone on to accolades such as #187 on Rolling Stone magazine's list of the 500 greatest. It has now reached double platinum status in sales, and it assisted the album Back in Black in reaching 22x Multi-Platinum status with overall sales of 49 million copies.