Stolen drinks at the workplace–you're not new to this for sure. It's either your own dessert was unfortunately picked up by someone, you "accidentally" drank someone else's coffee, or you've witnessed one of your colleagues slowly become Ross Geller.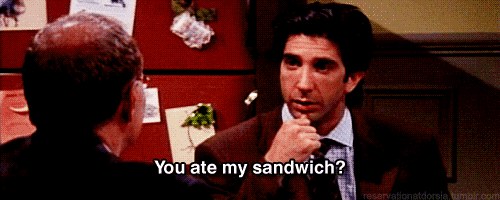 And no matter what type of label you put on your food, when someone is hungry, the respect for boundaries goes out the window.
Why not get your own fridge then?
Of course, not the full blown cooler you have at home, but the portable one small enough to be placed beside your computer just like the Neon Portable Mini Fridge Cooler and Warmer.
This portable fridge is USB powered that promises to keep your beverage cool or warm. All you have to do is plug it into a USB port, choose between heating and cooling, and you're all set.
Measuring 85 x 80 x 185mm, it can hold a single can, has light indicators, and a magnetic door catch. The temperature range is 46-48º F for cooling and 104-149º F for heating. Its working voltage is 5V DC and has the maximum power consumption of 10W.
Note though that this is not intended to cool or heat your beverage. It is for keeping your drinks' temperature when you put it in.
In other words, if you're expecting your warm coffee to be cool when you take it out, you'll no doubt be disappointed. But, say, you just bought a soda and your boss called for an emergency meeting, you're guaranteed to come back to a cold drink afterward.
Summary
Reviewer
Review Date
Reviewed Item
Neon Portable Mini Fridge Cooler and Warmer
Author Rating