60. "9 to 5" (Dolly Parton)
What It's About: The daily grind, of course! "9 to 5" is a song about the dreary monotony of the workaday life.
Why It's Great: Released in late 1980, the song reached the pinnacle of Billboard's Hot 100 and Country charts in early 1981. Appearing in a film of the same name, which also starred Parton, it would go on to receive four Grammy Award nominations and an Academy Award nomination in 1981. It won two (Best Country Vocal Performance, Female and Best Country Song). In 2004, AFI ranked it #78 on its 100 Years, 100 Songs list.
59. "Crazy" (Patsy Cline)
What It's About: Written by Willie Nelson, "Crazy" is a song about the effects of love on a person's psyche—how it leads us to do irrational and sometimes destructive things in the name of holding on to it.
Why It's Great: Country diva Patsy Cline had a lot of issues with this song in the beginning. Coming off painful injuries sustained in a car wreck, she had difficulties hitting high notes and bringing the song to life the way it was intended. Despite the headaches, this song became perhaps her best loved piece, receiving three standing ovations at the Grand Ole Opry and making three separate charts: Hot Country Songs (#2), U.S. Hot 100 (#9), and Adult Contemporary (#2), making it one of the first country songs with crossover appeal.
58. "Take Me Home, Country Roads" (John Denver)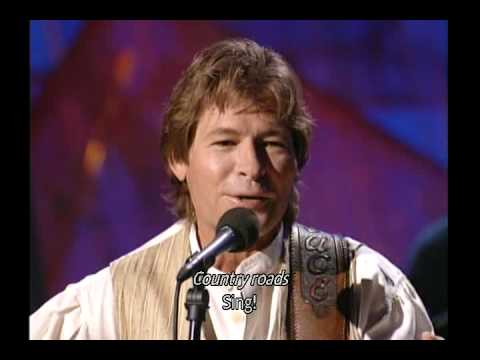 What It's About: A love affair of a different kind, this song is about a man's relationship with nature, a theme that Denver explored a lot in his music career and his life.
Why It's Great: Okay, the hair and the "plant-a-tree" commercials of the 80's might have contributed to his unfair reputation as country's answer to Barry Manilow, but Denver's music career is a lot better than you remember it, people. "Take Me Home, Country Roads," his signature track, was a certified million-seller and charted on both mainstream and country charts in the U.S. and Canada circa 1971.
57. "I Walk the Line" (Johnny Cash)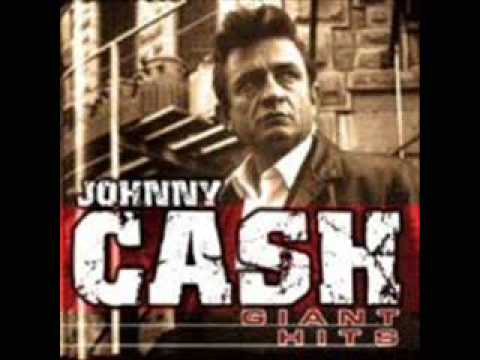 What It's About: "I Walk the Line" is a simple love song about a man, who cannot contain his love for that special lady. Cash himself "walked the line" for June Carter, a woman he credits for getting him off the wrong tracks of life and onto the right ones. Coincidentally, the rhythm of this son is very much like the rhythm of a train rollicking along the tracks.
Why It's Great: Staying 43 weeks on the charts, this first #1 hit for Johnny Cash has been covered multiple times since its 1956 release and served as the basis for the critically acclaimed film Walk the Line starring Joaquin Phoenix and Reese Witherspoon.
56. "Folsom Prison Blues" (Johnny Cash)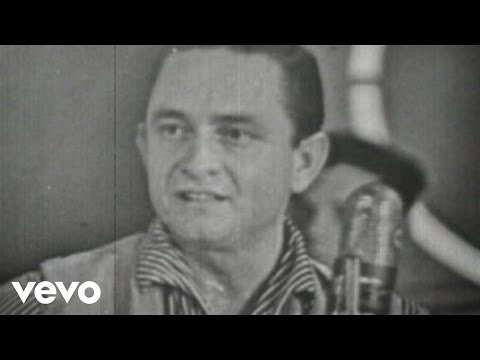 What It's About: Just a good old-fashioned prison song, "Folsom Prison Blues" is about a man, who has had the time to reflect on his mistakes from within the four walls of a cold gray prison cell. That's what you get for shooting a man in Reno just to watch him die, I suppose.
Why It's Great: This is one of Cash's few hits that had crossover appeal at the time of its release. A little bit prison, a little bit railroad, "Folsom Prison Blues" peaked at #1 on the country charts in the U.S. and Canada, and also registered on mainstream charts in both countries. It continues to influence artists in both rock and country and remains one of Cash's most easily recognized tunes.
55. "Hurt" (Johnny Cash)
What It's About: Pain is one of the only sensations that is real—one of few that can't be bottled up or put in a jar, but can be every bit as tangible as any object you hold in your hand. This song is an anthem for people who struggle with regret, remorse, or loss. (Sometimes all three.)
Why It's Great: Originally written and recorded by Nine Inch Nails, Cash covered it for his America IV: The Man Comes Around release. The video directed by Mark Romanek features juxtapositions between Cash as a young man, and the dying 71-year old who recorded it. His heartfelt delivery along with the mesmerizing video turned this from a Trent Reznor song into a farewell to a music legend. As Reznor himself admits, "Wow. [I felt like] I just lost my girlfriend, because that song isn't mine anymore."
54. "Ring of Fire" (Johnny Cash)
What It's About: Rosanne Cash, daughter to the Man in Black, says it best: "The song is about the transformative power of love and that's what it has always meant to me and that's what it will always mean to the Cash children." In the film Walk the Line, that "transformative power" is demonstrated via the relationship of Johnny Cash and the song's co-writer June Carter, who Cash credits with helping him beat his drug and alcohol addictions.
Why It's Great: This was Cash's biggest hit. Seven weeks at #1 was only the beginning of a legacy that has grown stronger in the last 47 years.
53. "Welcome to the Jungle" (Guns 'N Roses)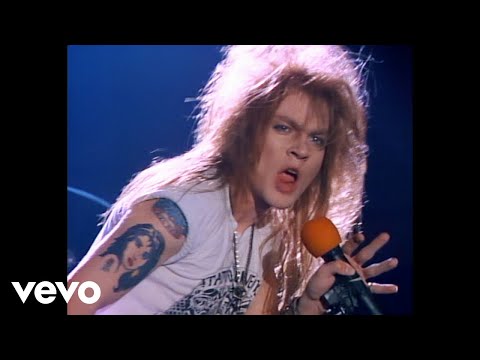 What It's About: This song is about a place of absolute decadence where "you can have anything you want, but you better not take it from me." It's a place where no desire goes un-indulged—maybe a place like Los Angeles, perhaps?
Why It's Great: Other than registering on both the Rolling Stone magazine 500 and the Q Magazine 1,001 best songs ever lists, "Welcome to the Jungle" was also recognized by VH1 as the greatest hard rock song of all time. Rolling Stone readers have also voted it the #1 sports anthem of all time, and as the second release from GNR, it reached #7 on the Billboard Hot 100 countdown.
52. "November Rain" (Guns 'N Roses)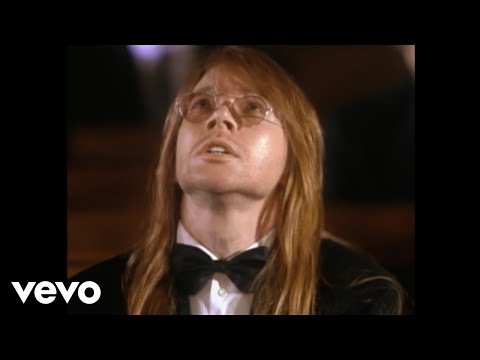 What It's About: "November Rain" has always been a favorite Guns 'N Roses song because of the subject matter that it so poetically deals with—the necessity of isolation. It is a deep song, especially for a hard rock band.
Why It's Great: This is the kind of single that sets GNR apart from being a simple 80's hair band. The song helped transition them into the 90's, enhancing Axl Rose's reputation as a songwriter, even though it climbed to only #3 on the U.S. charts. Since then, however, it has earned the respect of music critics and audiences alike. The New Zealand Rock 1,000 list, which picks the 1,000 best songs in rock, recognized it as #1 and #2 in 2006 and 2007, respectively. It registers on Guitar World's 100 Greatest Guitar Solos at #6. It was GNR's last top ten hit.
51. "Sweet Child O'Mine" (Guns 'N Roses)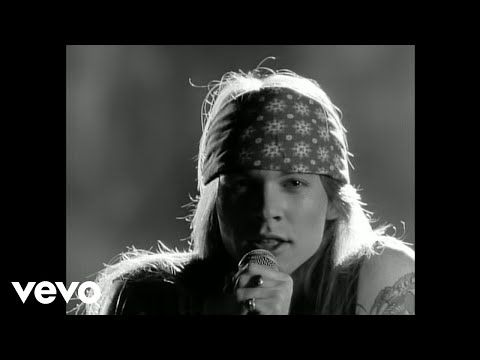 What It's About: "Sweet Child O' Mine" is just a simple love song where the wailing vocals of Axl Rose describe the object of his affections in an almost magical reminiscent fashion more suited to something Eric Carmen might have sang in the 70's. The famous Slash guitar riff and hard rock soundtrack, however, place this in another genre altogether.
Why It's Great: Guns 'N Roses had other hits, but nothing that would surpass the commercial success of this, their third single. Charting in multiple countries, it reached the very top of the Billboard Hot 100 in 1988, and it rose to #6 on the U.K. Singles Chart.